Dentures
Restore Your Smile at Alabama Family Dental
At Alabama Family Dental, our top priority is providing all our patients with happy, healthy smiles. We offer everything from dental cleanings to full or partial dentures in Mobile, AL, and the Semmes, West Mobile, and Theodore, AL, areas. Dentures can be necessary not only for aesthetic reasons but also to benefit your overall health.
If you've lost all or some of your natural teeth, whether from gum disease or tooth decay, dentures can restore your smile. With the advancements in modern dentistry, dentures can even be made to closely resemble your natural teeth, so there's minimal change to your appearance.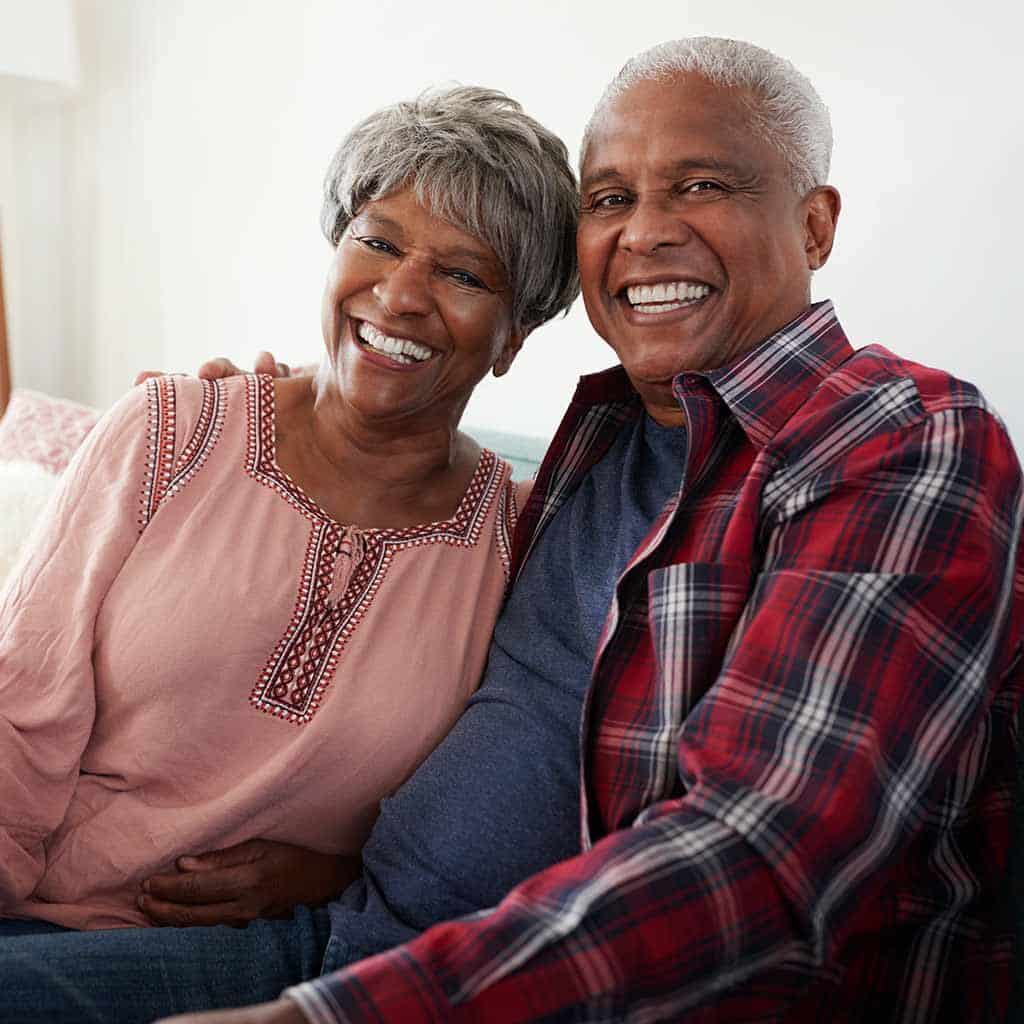 Which Type of Denture Is Right for You?
There are two types of dentures; full and partial. Full, or complete, dentures are used when all teeth are missing, while partial dentures are used when only one or more teeth are missing in an area of the mouth.
Full Dentures – If you are missing all or most of your teeth, then a full denture may be recommended. A full denture consists of a lower arch, an upper arch, or both, plus a plastic base. The base is the color of your natural gums and holds a full set of plastic or porcelain teeth. Full dentures are held in the mouth by forming a seal with the gums.
Partial Dentures – For those who are missing teeth, but still have healthy teeth as well, partial dentures can be just the thing to restore your healthy smile. A partial denture consists of a removable, gum-colored plastic base with plastic or porcelain teeth attached. It connects to your existing teeth, filling in the gaps, to complete your natural-looking smile.
Dr. Whatley will perform a thorough examination to determine which type of denture is best for your dental needs.
---
Contact Us to Learn More About Dentures in Mobile, AL & the Semmes, West Mobile & Theodore, AL, Areas
To experience our 5-star-rated dental care, schedule your New Patient Assessment today by calling (251) 344-5461. You may also use our convenient online form. Your appointment includes the following:
Discuss Your Goals
Digital X-Rays As Needed
Complete Exam
Discuss Your Options
During your appointment, we will take the time to explain our treatment process, flexible payment options, and answer any questions you may have. We look forward to bringing out your best smile!