Reviews
5-Star-Rated Dental Office
With over 145,000 beaming smiles transformed since 2002, we have received numerous Alabama Family Dental reviews praising our friendly atmosphere and state-of-the-art dental treatments. Take a look at what our patients have to say about their experiences at our Mobile, AL, dental office!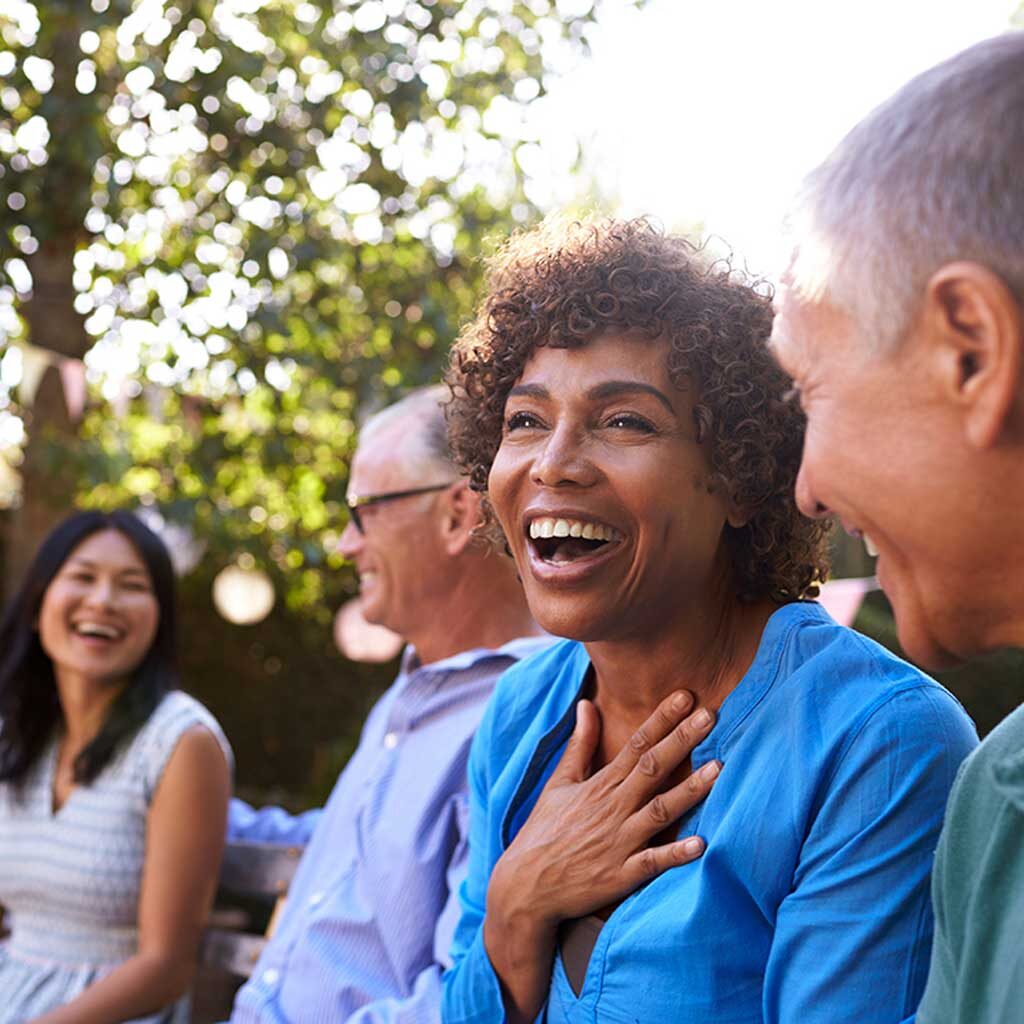 I was very pleased with my first visit at this dental office today. I was immediately greeted by their friendly front desk staff. I believe I was brought back a few minutes before the time my appointment was scheduled and placed in a massage chair. By far the most gentle, yet thorough cleaning I have ever had. The dental staff has an excellent bedside manner and even ask you what type of music you prefer, so they can play it for you during your appointments. I cannot recommend this office enough, especially if you have anxiety about going to the dentist.

Kayla W.
They are super nice people, and the doctors really know what they're doing. They are really friendly and don't have any problems answering any questions that you may have.

Brianna R.
Such a great, friendly staff. The dentist and assistants are great, they always do everything they can to make every procedure as painless as possible.

Mike D.
These are the most friendly, knowledgeable, and professional people I've ever experienced in this field. From the time you are greeted at the door until the time you leave the office, you are given the utmost individualized care and attention. I felt like my concerns were heard and addressed. Kassidy was there to help guide me from start to finish and she made certain that I understood everything that was presented to me with such care and patience. Dr. Whately is one in a million. I haven't seen that type of bedside manner in such a long time. It was very refreshing. I felt so comfortable in his care. If "I GOT THIS" was a person, it would look like Haley. She really understands her job and she definitely made sure that I understood it às well with her detailed explanations of treatment plans, costs, and insurance payments. She leaves no stone unturned. To be honest, EVERYONE in the office is wonderful. It was such a pleasant experience because everyone was so happy and pleasant. They all made me feel welcomed and like they really valued and appreciated my business. Thank you all! If anyone is looking for a dental office. I sincerely advise you to give them a try. I promise, you won't regret it and you will be so happy that you did.

Kimantha B.
If you have any fear of the dentist or issues like a bad gag reflex, this is a great place to go. I have had issues with going to the dentist most of my life, but these people have made my experiences better by working with me on my issues. They are truly wonderful.

Minnie D.
Dr. Whatley and staff were very professional and the atmosphere was pleasant. I recommend Alabama Family Dental to anyone searching for a dental care home.

Leshawn N.
I was so nervous when I first came here because of other experiences with local dentist offices. The staff here is so amazing. It's not often you go into someone's work place and you're treated with care from the beginning until the end. Dr. Whatley is so wonderful and sings, which helps make the environment peaceful. All of the staff are so sweet and welcoming, but Mrs. Janie is one of a kind. I absolutely love my family's new dental home.

Tamechael J.
They have the greatest staff! They made sure I knew everything they were doing. Dr. Whatley was very gentle and his performance was absolutely amazing and professional.

Tanya M.
Dr. Whatley and his team are amazing. They are always super friendly and Dr. Whatley has a great chairside manner. He recently replaced a cracked molar for me and the process was easy, painless, and the end result looks great!

Marcus N.
By far the best dental office I have ever had the pleasure of visiting! From top to bottom, the experience was just a joy and a relief. No other office in Mobile was willing to accommodate my needs in the same day! On the brink of giving up hope and living with this bad tooth for a couple more weeks, my wife called and they were able to get me in, get my x-rays, come up with a dental plan, and extract my tooth all in the same visit. Alabama Family Dental is a God send, and the staff is just the best I've seen. They make you feel welcome and treat you like a human being! I will be coming back and recommending this awesome place to everyone I know!

Dhafir G.
From the moment I walked in the door until the moment I left, the staff was amazing! Everyone was friendly and made me feel completely comfortable. Dr. Whatley is the best - I didn't feel ANYTHING! Thank you to the entire team!

Candance J.
I absolutely love this dentist and staff - they are the best! I have anxiety towards dentists and they make me so comfortable! I recommend them to everyone I know. Thank you guys for taking such good care of me.

Gigi B.
I am so glad I found Alabama Family Dental! They are very friendly, helpful, and pleasant. I felt welcomed, at ease, and well cared for from the very beginning. The service I received from the dentist to the rest of the staff was excellent! Thank you, Alabama Family Dental, for everything.

Janet B.
It is difficult for me to find words to explain the satisfaction that I've received as a result of the wonderful customer service that I received from the staff at Alabama Family Dental on Old Shell Road. From the first day that I visited the office, the staff did all that could be done to make sure that my dental needs and desires were taken care of. They were very friendly, kind, compassionate, understanding, and professional. They performed preventive measures, and devised a plan that giave me my smile back. Dr. Whatley, his dental assistants, and his office staff did a phenomenal job for me. They made everything as easy and pain-free as possible. I could go on and on, but I simply want to recommend them to anyone who may be in need of top-notch, professional service. Stop by and see Dr. Whatley, Ms. Jayne, Ms. Haley, and the entire staff. You will be glad you did.

Gertrude L.
Highly recommended! The staff at Alabama Family Dental is first-class, very professional, and personable. Hailey basically took care of all my scheduling and made sure my visits were seamless. Dr. Whatley was also personable and basically erased 20 years of dental anxiety. Wonderful experience.

Don A.